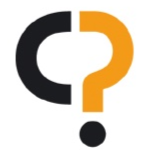 WhoCoaches
This is coaching
For coaches, those who want to become coaches and those who are interested in the subject of coaching
---
About
WhoCoaches was founded to disenchant the existing myths about coaching in the world.WhoCoaches develops and offers methods, tools, trainings and other means to enable better understanding and practice of coaching.
---
Founder
Matthias Hansen earned a Master of Science (MSc.) in Coaching & Development from University of Portsmouth and graduated with distinction. He provided coaching training courses in Australia, US, UK, Germany, Switzerland, The Netherlands and Poland.He also worked for major brands in several line functions like marketing, sales and finance. At last Matthias acted as COO and CEO at market leading financial services companies in Germany.Matthias runs the YouTube Channel WhoCoaches - This is coaching (@thisiscoaching)
---
Values and Beliefs
Coaching paradigms Coaching is science, art and practice at the same time and is nothing new. It exists as long as the human being does

Everyone coaches More or less. And everyone can learn and advance in the application of coaching skills and attitudes

There is no one truth But billons of idiosyncratic realities. Coaching is a means to work with each of them
---
Get in touch
Follow us on YouTube and Twitter
---
Imprint
Responsible for the content according to § 5 TMG and § 18 paragraph 2 MStV:
WhoCoaches GmbH
c/o Matthias Hansen
Abendrothsweg 26
20251 HamburgEmail-contact: info AT whocoaches.meEU platform for out-of-court online dispute resolution: www.ec.europa.eu/consumers/odrNote according to § 36 paragraph 1 VSBG: There is no willingness and no obligation to participate in dispute settlement procedures before a consumer arbitration board.